Jan 12, 2023
Ds Writer
No Comments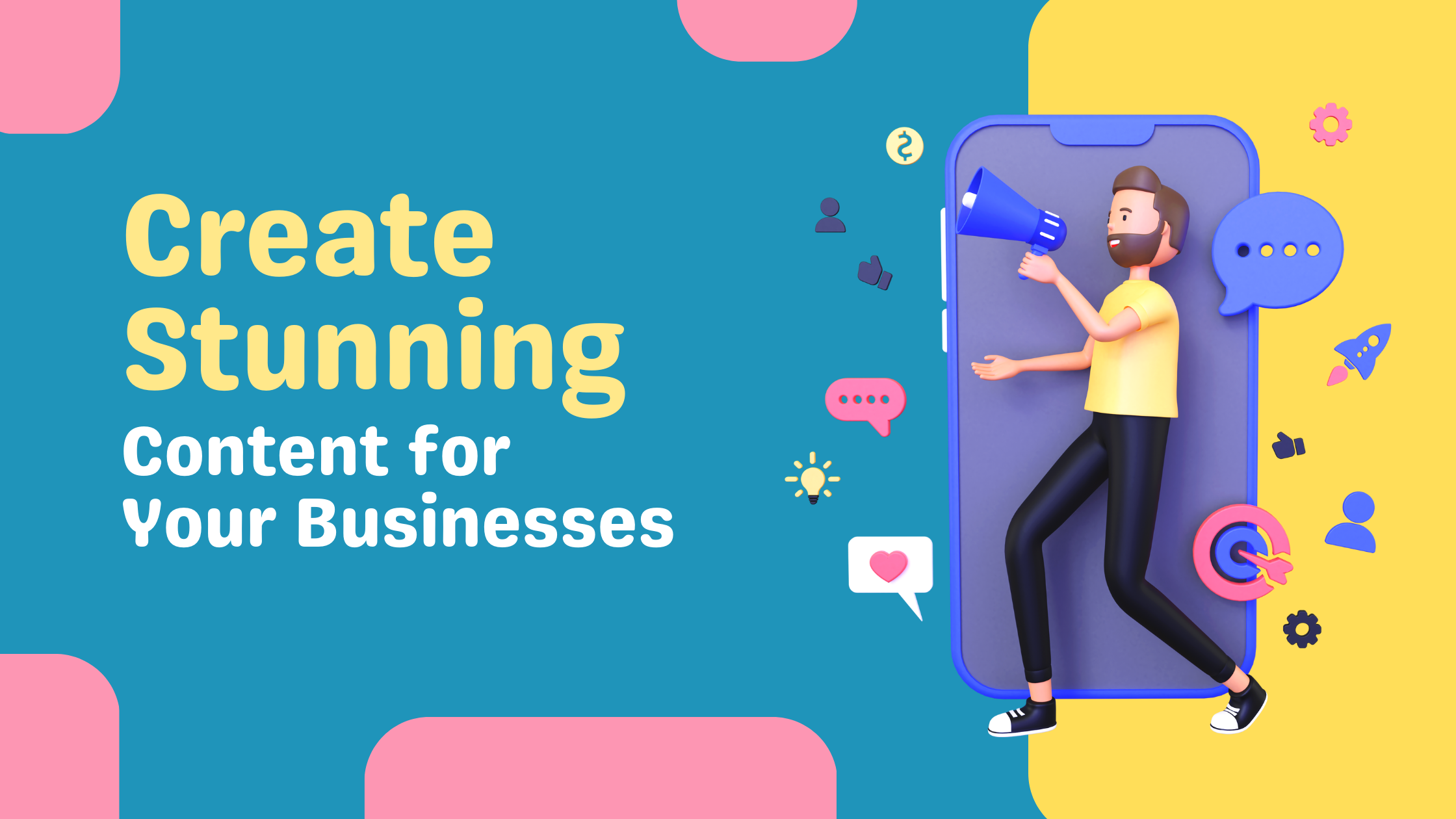 Today we live with communication, talking, wifi, technology, so Business trends are rapidly changing and turning out to be more practical, creative and demanding – In order to stand out we have to be on top among the competition.
Internet marketers, Businesses, Entrepreneurs, Bloggers and Organizations need to engage prospects effectively and educate the customers professionally to keep them abreast. Otherwise things happen. You know the rest.
So sticking with your customers' satisfaction would enable you to keep your business strategy on track, and even better – Transferring the right message effectively and timely would matter a lot, so utilizing some awesome content creation tools would become incredibly important for you.
You can't afford to miss out the list of 5 useful and helpful Content creation tools which will help your business to entertain, help and engage your prospects and customers, and truly make you a ninja to put forward your positive approach towards your audience.
ClicktoTweet is a fantastic content social media and content distribution service which provides you the option to add one-click tweet feature on your website or blog – Now add sweet text message or creative small image with Clicktotweet code to allow readers to easily retweet your content on the twitter – Readers will get amazing tweets, and they won't feel hectic as sometimes they see copy pasting the title and url of the blog post to tweet.
It's easy, it's quick and it's convenient.
Infogr.am is a unique and highly rated online infographic designing solution provider which has become a major choice for most of the Internet marketing experts, SEO Analysts and E-commerce companies to create infographics for content sharing.
Infographic is a graphically designed text and images charts with information and stats about particular topic or research for readers' help and assistance. Businesses need to explain a variety of trends and concepts, so it's a vital tool to create awesome and well-explained content.
Haikudeck is one of the finest innovation and online content development services – Content creation involves plenty of ideas to inject in and curate the best possible thing for readers. Businesses and start-ups need to describe their services, products and vision through different mediums.
Haikudeck might be one of the useful tools a business should utilize for explaining and presenting their services and products for the audience and customers.
List.ly is a unique and outstanding content publishing and social distribution service for content creators, bloggers, online marketers and businesses. List.ly allows users to create list of anything in order – for example top 5 web hosting companies, and that list would have 5 parts with every part would be able to be shared separately.
It's a unique and amazing social content distribution and publishing tool for businesses to announce and advertise their products, services, and their benefits.
Scoop.it is one of the most emerging Social Media and Content publishing tools – It works pretty well for content creators and businesses – Users can start their topics, and curate different categories on their Scoop.it accounts to add a variety of blog posts and related content to their profiles.
It offers following option for users as well which makes Scoop.it more interesting and big reason for marketers, bloggers, and businesses to use this tool.
In case you are finding a reliable and long lasting solution for all your content needs, DS Technologies will be a helping hand for you. Here at DS Technologies we can create content calendar using the content creation tools for your business under the umbrella of an expert team, along with this don't forget to checkout our rest of the services.