Jan 01, 2023
Ds Writer
No Comments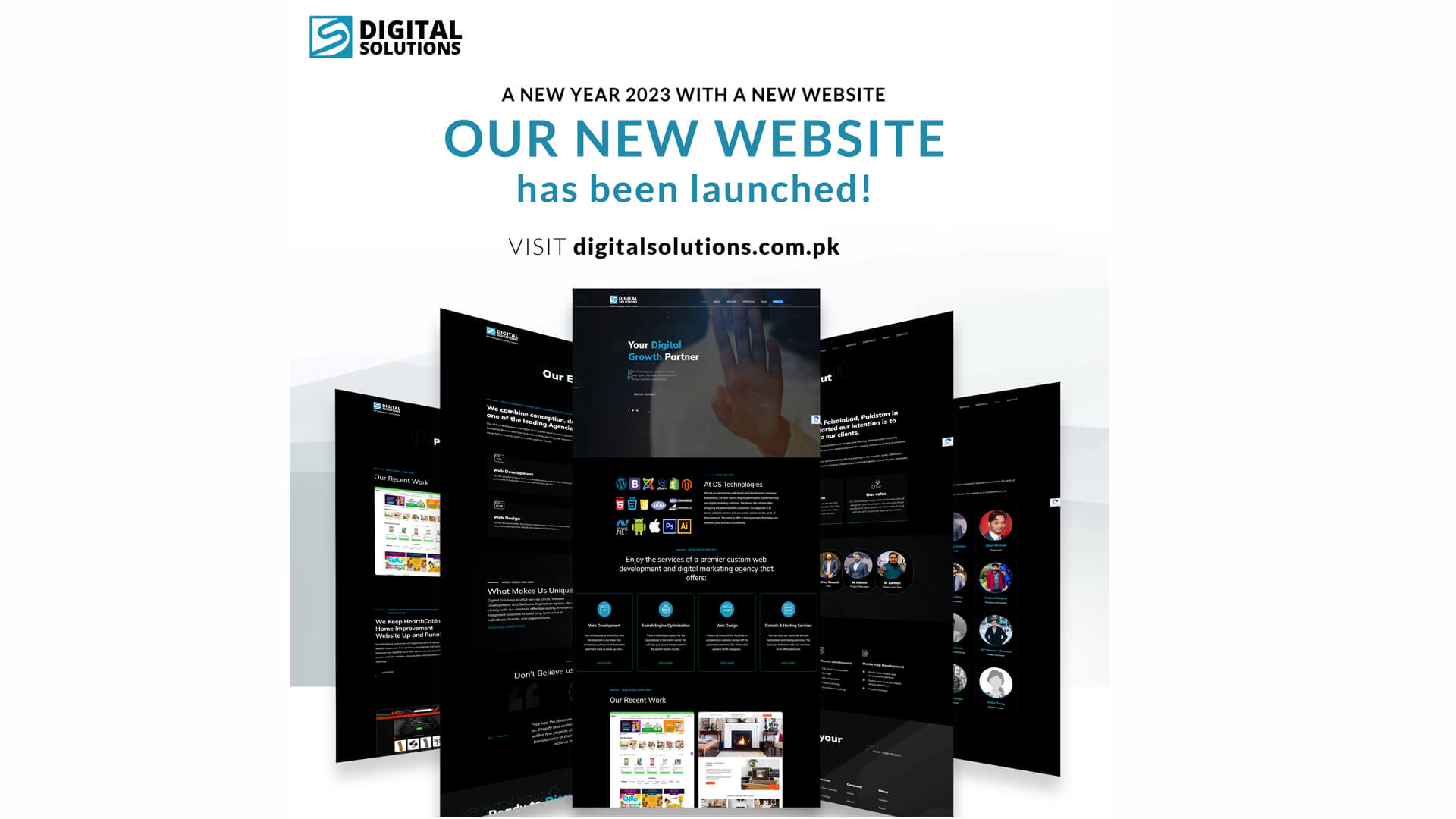 At the start of 2023, DS Technologies proudly announced the new website launch with a stunning and user-friendly UI/UX design. The new design launched with several exciting features that accept job applications directly on the website and the clients may see the web development projects done by the company's web developers.
DS Technologies is a software and web solution provider, working in the industry for over 10 years. The company has just launched their new website with a whole new design.
The new website brings a unique UI/UX for the visitors. The website design and development work is an example of hard and smart work done by the company's web designers and developers.
Now we are accepting job applications for every new vacancy directly on the website by filling out a very simple form. The new website features allow the visitors to know about the company's mission to provide the best web solutions to the worldwide clients.
Now no more clicks to find your desired thing on the website; scroll down, and you will get the company's services. DS Technologies works on many web projects, including WordPress web design and development and eCommerce store development and maintenance that you can check on the portfolio page. Have a very Happy New Year!