Dec 23, 2022
Ds Writer
No Comments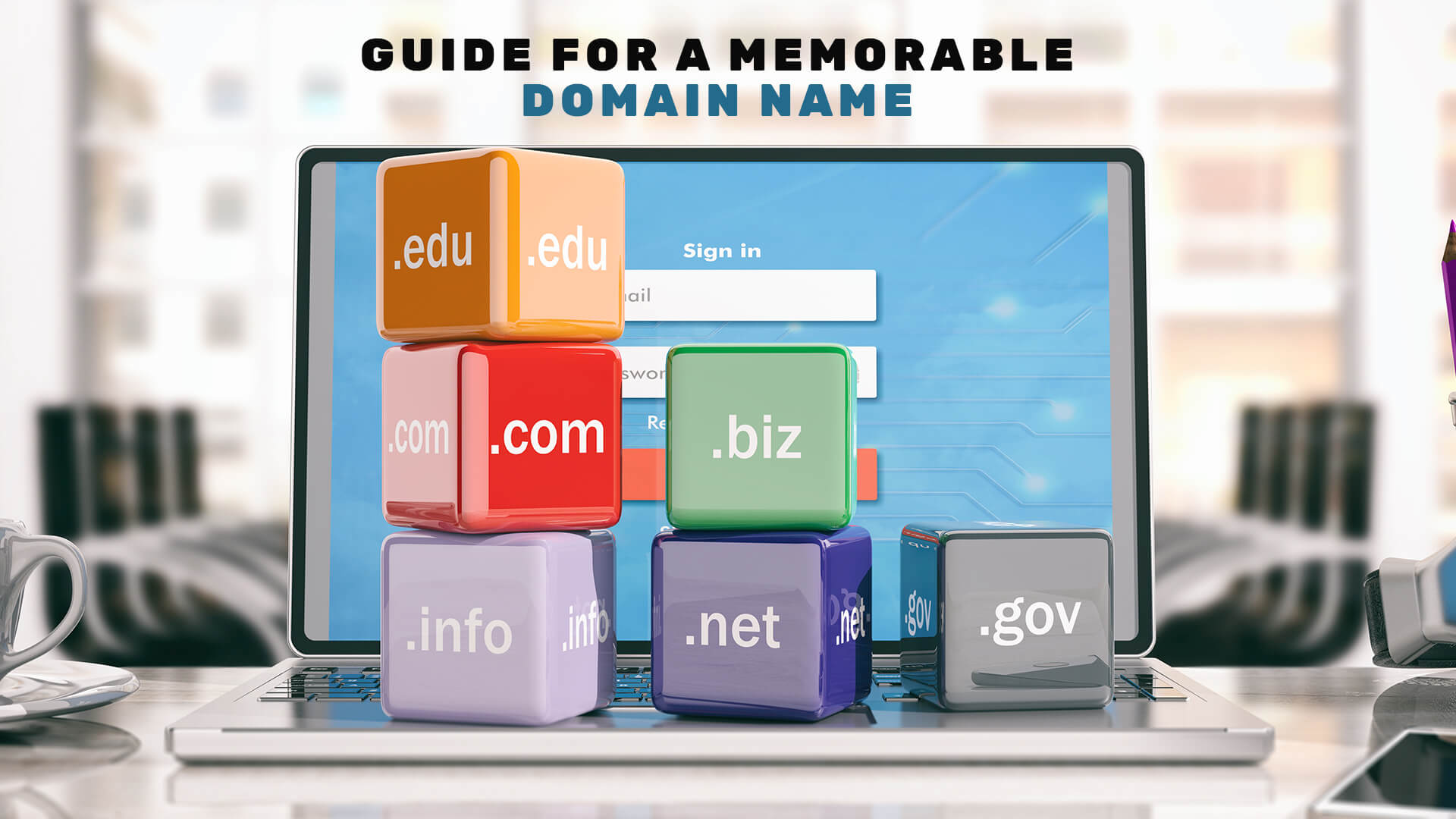 Having a hard time finding the right domain name? When making your presence, domain name is the most important decision as it becomes your brand image! Therefore you should be careful about it. Below are a few pointers to help you out, so pay attention.
Easy to Remember
There`s no doubt that you want your visitors to come often. Therefore you need to select a distinctive domain name which will be easy to remember. Apart from getting a magnetic domain title, you also need to stay away from irrelevant combinations and hyphens while making your domain name.
Evoking positive associations
Are you familiar with Cover Girl Makeup or Bounty Paper Towels? Well if it didn`t understand the point then you should know that both of these names are perfect example to Evoke Positive Associations in your visitor` mind.
However these associations don`t are not directly referred to your products are research has made it clear that people can easily remember information in positive attitude. So if you want to create a happy image, you need to work on positive attitudes for presenting your product.
Unique
Finding unique names is becoming harded day by day. Most of unique names have already registered. Searching for a domain name that resembles another is a bad idea as it can confuse your visitors and create problems in competition.
The only option is creating new distinctive words which are easy to pronounce and remember in addition of being relevant to your product. For example the words such as Exxon and CITGO weren`t in dictionary when they were registered, so brainstorm!
Short is Sweet
We hear that a lot! Shorter names are better than longer ones as they are easy to type, remember and spell as compared to longer ones. Regretfully, short names are (mostly) unavailable. The three or four letter combinations have been registered but they are attractive as many companies around the world are using three letter concept.
Apart from that, you also need to know that Domain name registration have put a limit to domain names which can`t exceed from 63 characters (excluding extensions). So if you are looking for a long domain name, reconsider!
Easy to pronounce and spell
If a word is hard to spell or can be spelled in a number of ways, it will make difficult for your users visiting your website! Therefore you need to choose an easy to search name which can be easily typed and stand out from others. Never make your visitors asking you how to pronounce your web name, not good for your business!
For instance take an idea from the Internet Moguls such as Yahoo.com, Google.com, Facebook.com and others. If you pay attention, you will see that even the unusual words can be typed and easily searched because they are based on an easy to pronounce word.
On the other hand, see hard to spell names such as Eidos.com, Hisel.com and many more! Technically these names are perfect on first sight but when it comes revisit them. Hyphenation, difficulty of spelling and pronunciation becomes a problem. So make sure you avoid them at all cost!
5 Reputable and Most Used Domain Registrars For your Blog
Nervous about starting a new blog! What bothers you the most, is it your marketing strategy or its about the tools you use. Nevertheless, risks are part of life (professional and personal). Therefore, we are giving you the names of 5 best reputable domain registrars to give you a head start.
5 Best Places To Register Your Domain Name\
If you are looking forward to register your domain name? What do you have in mind, an affordable plan or a fast and effective strategy? Well, whatever it is, internet offers a lot to everyone (especially who knows how to use it). Anyways, below are a few names that might be of your help.
Godaddy: Perhaps the oldest registrar,but it doesn't date back to 20th century, GoDaddy is famous because of their excellent service and justified price tags. Unlike other, GoDaddy doesn`t come with a bunch of offers and website building tool. The motto here is simple is better and you can clearly see it. The service is good, strong customer care support, SSL, DNS and reasonable price. These characteristics make GoDaddy the perfect registrars for Newbies out there.
Name.com: If you are looking for a cheaper option than Name.com is not for you, but it does offer attractive price tag. With fast customer care support, Name.com comes with Domain Nabber which utilizes the expired domains and turns it into something useful for your website and online business. Name.com also offers impressive service with other URL extensions apart from .com such as .net, .org and .tv. This registrar offers optional domain ideas when you are registering your domain.
Hover: Hover is another option which demands investment, but worth the money. Hover unlike Name.com, offers abundant discounts for new clients. Offering 24 hour customer care support, Hover`s technical team is always ready to help you when you need it most. But what makes Hover different than others? Hover`s technical support is not only limited to mechanicals as if the client demands, an agent is there for him. Hover offers the vale service which runs almost every errand for you and informs you when everything`s taken care. So if you want a comfortable yet beneficial web experience, Hover is for you!
DreamHost: Everyone has heard of this name so why we mentioned it again? Well, for those who don`t know, DreamHost is also one of the best domain registrars around the internet. No doubt that DreamHost is pretty helpful when it comes to hosting, but if you subscribe a domain and host package, you will not only get a greedy discount but will also get another bonus service. With the lightening fast customer support and a wide range of tools, DreamHost might be your best online companion.
Namecheap: Not long ago, this domain registrar got the highest spot on best registrars, so why we bothered this name again? Definitely for its outstanding services! Namecheap (like the title) is one of the most affordable registrars on the internet,but it does come with stellar customer care support and offers free URL. Apart from that, this company comes with email and advanced services such as DNS and SSL certificates at reasonable price tag. Newbies are welcome to try this.